Sponsorships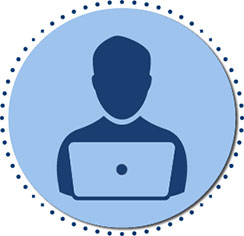 Sponsorships
Program Overview
Sanford Health is dedicated to supporting students pursuing careers in high growth health care professions. Partnerships are in place with many schools across the Midwest to financially support students in achieving their career goals. For select, high-demand health care professions, financial assistance will be available at participating schools to support tuition and other expenses in exchange for a specified work commitment at Sanford Health.
Available Sponsorships
Licensed Practical Nurse
Medical Assistant
Surgical Technologist
Program Benefits
Receive financial assistance in pursuing a career in a high growth health care profession.
Work with one of the largest health care systems in the nation in achieving your career goals.
Pair with a Sanford Health mentor to assist in your education journey success.
Eligibility and Ongoing Requirements
Must be fully accepted into a participating program.
Enrolled and actively progressing in specified program prior to their last semester.
Commit to working 2 years full time in the position they're being sponsored for post-graduation. Build Dakota recipients have a 3 year work commitment .
Must maintain a GPA consistent with the academic program requirements and show forward progression through the program of study. (Grades must be submitted as part of the ongoing check in.)
Must sign a contract before payments are processed.
Must commit to participating in Sanford Check-Ins (email, phone, or in person) during program of study.
Completion of clinical rotations at a Sanford facility is preferred.
Payment Information
The sponsorship award dollar amount is variable, depending on the cost of the program at the participating school.
Payments will be split between the last two semesters of the program.
Sponsorship is not a guarantee of employment.
Sponsors must work full time in the sponsored role in an area of need for 2 years post-graduation.
If the employee does not maintain full time status during the 2 year work commitment period, the sponsorship award will transition into repayment.
Upon employment, a percentage of the sponsorship dollars are forgiven with each pay period worked throughout the 2 or 3 year period.
Take a look at our available sponsorships below and apply today. If you do not see any sponsorships, we may have filled all openings for the time being. If you'd like to be notified when sponsorships open next, we invite you to join our Talent Community.
Results, order, filter
Sponsorships Jobs in South Dakota
Sioux Falls, South Dakota
Current Search Criteria
Sorted by
Relevance
Filter by
Job Function
Filter by
Job Schedule
Filter by
Shift
Filter by
Facility